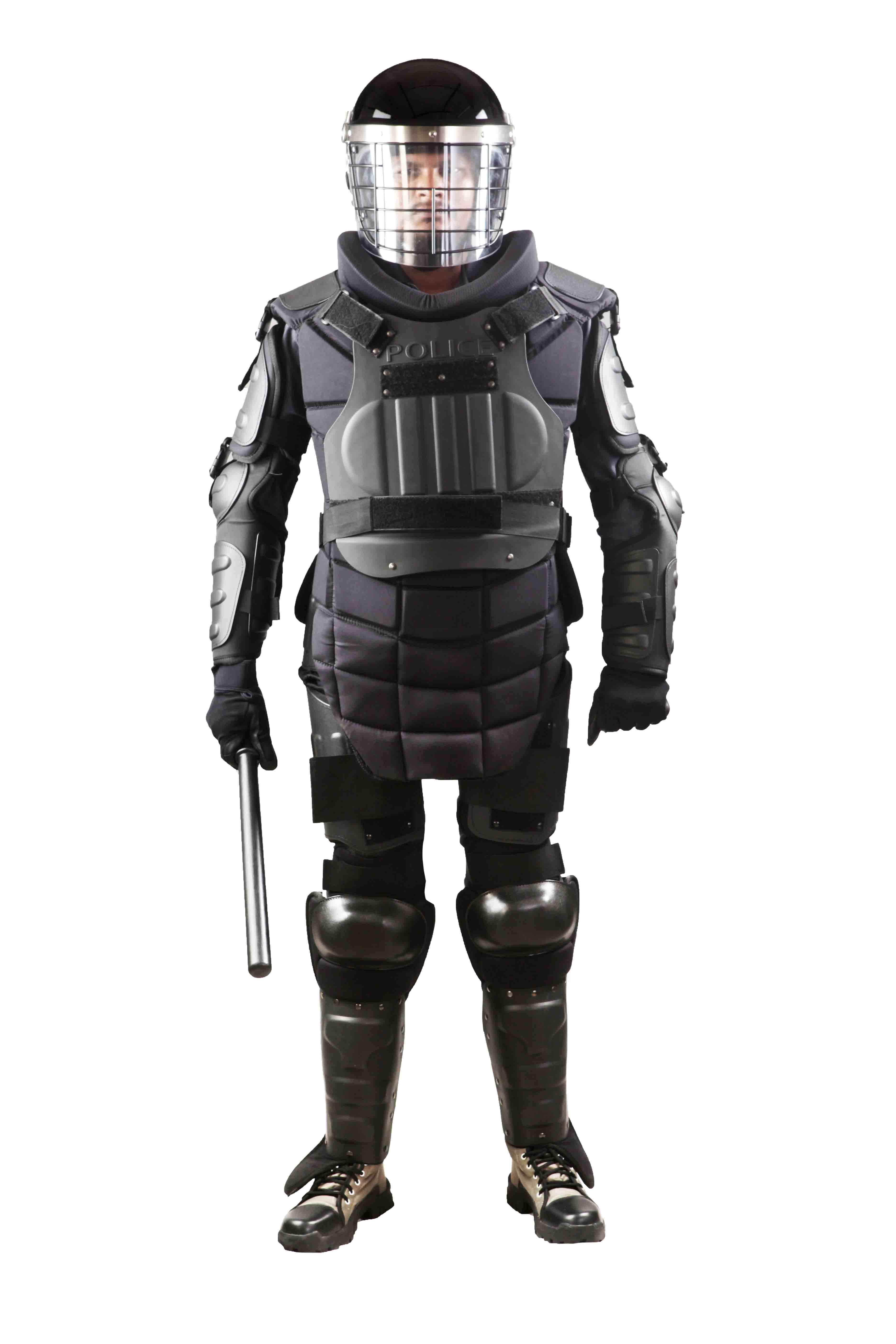 Products Specification
Physical protection against brick batting cane/knife/acid attacks, Molotov cocktails and projectiles encountered in Riot situation and other policing functions.
• Colour: Fabric and shield of required colour and required plain/ disruptive/ camouflage pattern as agreed to between the manufacturer and the user.
• Weight: 6.5 kg ±10%
• Size: small / large /extra large.
It comprises of Chest protector, Shoulder Pad, Upper Arm guard, Elbow & Fore Arm guard, Thigh / Pelvic guard, Groin guard and Shin guard.